Coincidences Are Rare
As a drowning human reaches and grasps at anything that will stop them sinking,  So too,  when you point out to someone who is not in the 'know' , how events and connections are linked through evidence of collusion in order to to commit an illegal act, (called a 'conspiracy '). The drowning man will tell you it's  "just a coincidence" – to save his argument from sinking.
Here is the definition of 'conspiracy' from the Cambridge dictionary:
Conspiracy
noun [ C or U ]
the activity of secretly planning with other people to do something bad or illegal:
Examples
The three men are accused of conspiracy.
[ + to infinitive ]

She has been charged with conspiracy to murder.
I think there was a conspiracy to keep me off the committee.

conspiracy of silence

a general agreement to keep silent about a subject for the purpose of keeping it secret:
The conspiracy of silence around these buried munitions endangered public health.
That should be straightforward. But,  if you view the actions of organisations  over a prolonged period – as individual occurrences  (such as the machinations of bodies like the World Health Organisations, World Economic Forum, United Nations, governments –  mostly those in the western hemisphere who have been infiltrated and especially the move over the last few years to herd us into a pandemic scam situation, and of course, the corrupt and controlled mass media outlets – such as the BBC ), most unaware people will explain it away as 'coincidences'. Better still, they label anyone, regardless of their professional status, as  'conspiracy theorists' if they dare to go against the official narrative, or provide evidence of a conspiracy. The humorous thing is that as the so labelled 'conspiracy theories become a reality as they emerge into the light of day, the 'theorists' are running out of theories!  As ever more people are waking up to the reality of what is happening., exactly as predicted.
The reality is that this conspiracy is so huge and spread out, that most people view it as something that cannot possibly be true, hence they response by saying "it's just a coincidence".  Coincidences are rare.
Dr. Jacob Nordangård
A hugely interesting character, whose field of expertise stretches to minute and detailed research into the organisations that power the likes of the World Economic Forum.  He has also written books on the subject and all his research can be backed up by a post mortem of historical facts.
Democracy, Power and the Global Coup d'Etat. A Talk With Jacob Nordangård, PhD.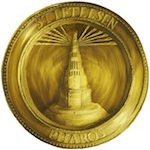 The following paragraphs and film is an excerpt lifted from the Pharos site. It's important to listen to the likes of Dr. Jacob Nordangård, a truly open and critical minded, multi talented academic. The main reason being that it helps us to connect the dots from way back, which has culminated in the aggregation of the global elites with all of the private enterprise/ political sector data to fulfil their great goal of world control of humans and the final establishment of a  New World Order under a  one world (tyrannical) government. What we have just experienced in the last three years or so, is no accident, it was planned and formulated by this evil network to achieve their ultimate goal.
Anyone who has witnessed the recent world events from an angle other than the propaganda (or silence and censorship of the truth)  based mainstream media,  will surely have realised that something cataclysmic is taking effect. However, whist an ever increasing number of the public will have picked up on this, many will not have got a wider picture that involves joining up the dots and putting the pieces together to form the complete picture.
Excerpt:
The Swedish scholar and PhD, Jacob Nordangård has made it his academic mission to analyse and map the global power networks and how they drive societal change. In his latest book he argues that we are experiencing a global Coup d'Etat, orchestrated by a technocratic elite, obsessed with a utopian vision of the perfect society, regardless of the sacrifice of individual human rights along the way.
In his dissertation at the University of Linköping, he traced the history and lineage of the EU bio fuel policies and this led him to understand the key role of the ultra rich Rockefeller family in shaping the climate narrative and the UN Agenda 2030. In Part 1 of two talks with Kathrine Johansson, PhD, who is herself a skilled researcher and academic, Jacob Nordangård gives us the big picture behind the digital vaccine passport and the key alliances between global corporations and institutions driving the current transnational policies. Besides being a author, an academic scholar and a lecturer Jacob Nordangård is also a musician and an artist, making him a true renaissance man.
Having had a taster of what Dr. Jacob Nordangård has to say, you are now  invited to watch the BGB reproduction below, of an  originally compiled video by Oracle Films. In this film below, Jacob Nordangård gives a presentation to an audience to explain how the jigsaw pieces historically fit together from way back, with special emphasis on the Eugenics subject, the Rockefellers influence and other big global figures that include the Bill and Melinda Gates Foundation and many other powerful actors – including the banking system – that culminate in the World Economic Forum, headed by the dark figure of Klaus Schwab:
"The Bird's Eye View & The Worm's Eye View".
That's a phrase I've used a few times on my Blog. What it means is, there's two ways of looking at things. There's the bird's eye view that sees a wide angle aerial view of everything – which is the big picture based on meaningful research by serious researchers. Then you have the worm's eye view, which only takes in the immediate area that the worm can see – it doesn't mean they don't want to see (those are the moles that live in darkness),  it's just that their view is purposely  restricted by those who want to keep them away from the reality.  Many of the worms get a glimpse of individual occurrences, but cannot connect them up, as they cannot see them all as a larger canvass. Worms have this handicap because they only absorb small pieces of information or the snippets put out by the compromised and corrupt mass media that is owned and controlled by the globalist cabal.
It is therefore imperative that you see and hear what  Dr. Jacob Nordangård has to say in his lecture in the above video.
ENJOY and be awakened to what this is all leading to.
---
View all of BGB's videos by visiting the BGB archive channels at:
---
SUBSCRIBE for free to receive automated notifications of new posts from BGB in your e-mail inbox – as they're published. You can unsubscribe at any time you choose.
---